CHELSEA DAGGER
FATIMA SCIMITAR
MARJANA SHAMSHIR
SHOSHANA KHOPESH
VIKTORIA ZWEIHANDER
YVONNE FALCHION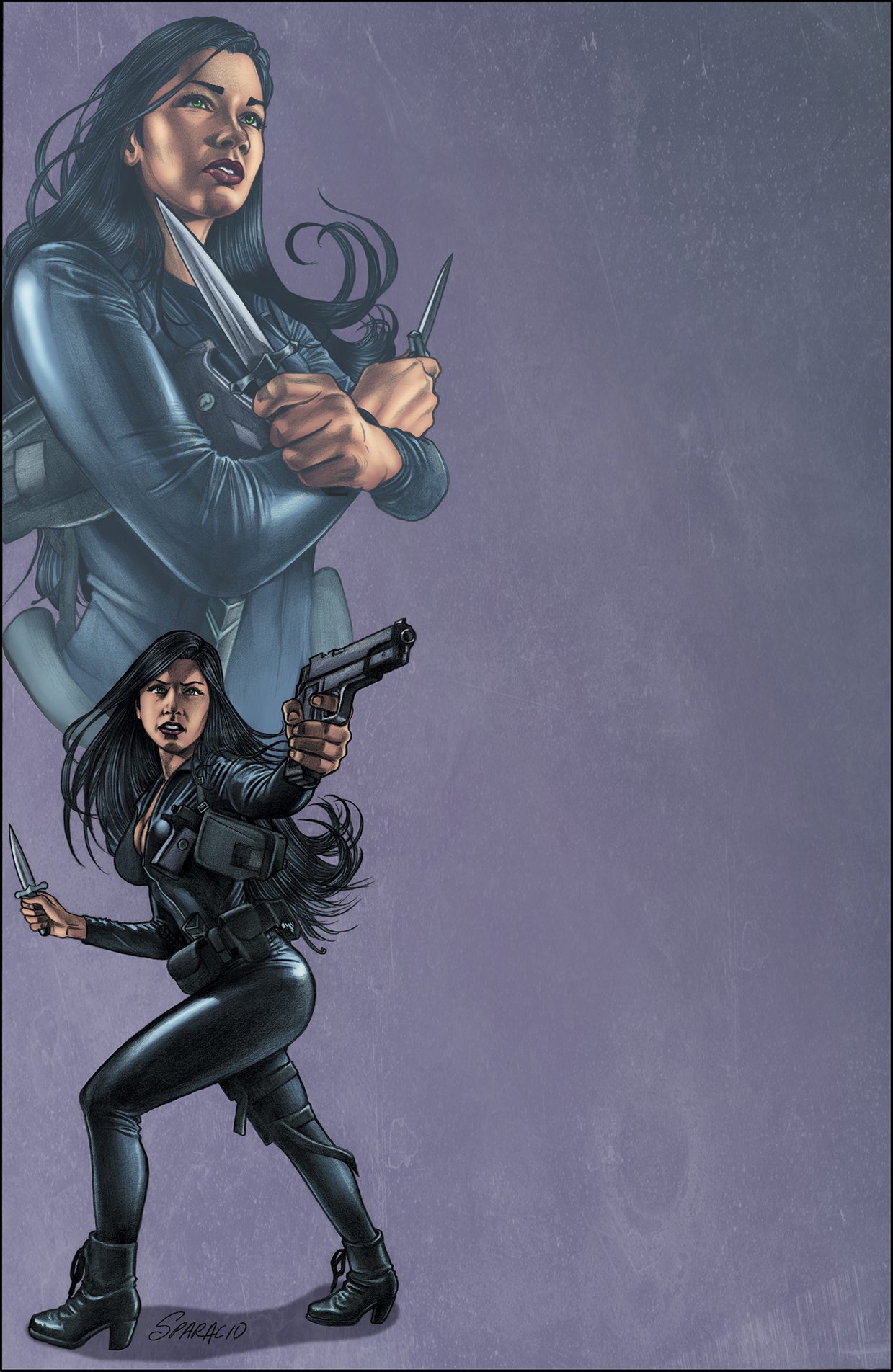 Chelsea Dagger
East Meadow, Long Island, New York born Chelsea Dagger was the typical all-American preteen girl. She and her friends listened to Backstreet Boys, 98 Degrees, Nsync, saw Spy Kids, Shrek and A Knight's Tale, and rollerbladed at United Skates of America. Unfortunately, that perfect Norman Rockwell life abruptly ended on the morning of September 11th 2001,when both her Mom and Dad were murdered along with 2977 other innocent people in the cowardly Terrorist Attacks on the World Trade Center, Pentagon and Flight 93.
Raised by her Uncle Dean, Chelsea immersed herself into as many activities as she could: Kempo, Gymnastics, Soccer and Swimming to keep her mind and body sharp. Upon graduation from High School in 2006, she and Uncle Dean moved to McLean, Virginia, where Chelsea received a Full Scholarship to National Intelligence University (NIU). There she honed her analytic, intelligence gathering, combat and tactical skills. Among many people that Chelsea will meet and befriend at NIU are Jason Martinez and Todd McGillicuddy who eventually will join her on the Global Anti-Terrorism Task Force known as Excalibur. After several highly classified and successful missions with the Naval Special Warfare Command Ops in both a combat support role and as a field agent in Yemen, Iraq and Syria in October 2016 through March 2017, Chelsea joined Excalibur in May 2017.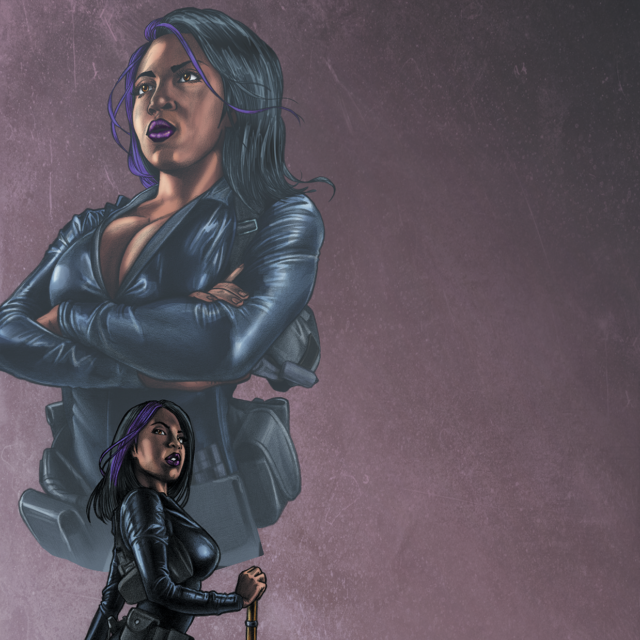 Yvonne Falchion
Raised in Saint Julien and just under a 30 minute drive to Marseilles, France, Yvonne Falchion, born in 1992, was always an incredibly bright, exceptional student who showed a flair for physical activities such as ballet, gymnastics and self defense.
While always at the top of her class, Yvonne also had a penchant for having a sharp tongue which on occasion would land her in trouble with her Mother who would remark that she would "slap the taste right out of her mouth." Because of the events of the 2014 Tours Police Station Stabbing, Yvonne abruptly switched her ballet career path, dropping out of the prestigious Opera National de Paris and enrolling in France's elite military university, The Ecole Speciale Militaire de Saint Cyr. Upon an accelerated graduation from ESM, Yvonne joined France's elite anti-terrorism unit of the French National Police, R.A.I.D. (Research, Assistance, Intervention and Deterrence) in September 2016. After a high recommendation from  the Director of R.A.I.D. to American Commanders in January 2017, Yvonne met and fought alongside Chelsea Dagger as part of a covert operation in Yemen, with the Naval Special Warfare Command Ops taking out terrorist strongholds in the Dammaj Valley. Director X, asked for R.A.I.D.'s permission to have Yvonne officially join the Global Anti-Terrorism Task Force, Excalibur in June 2017.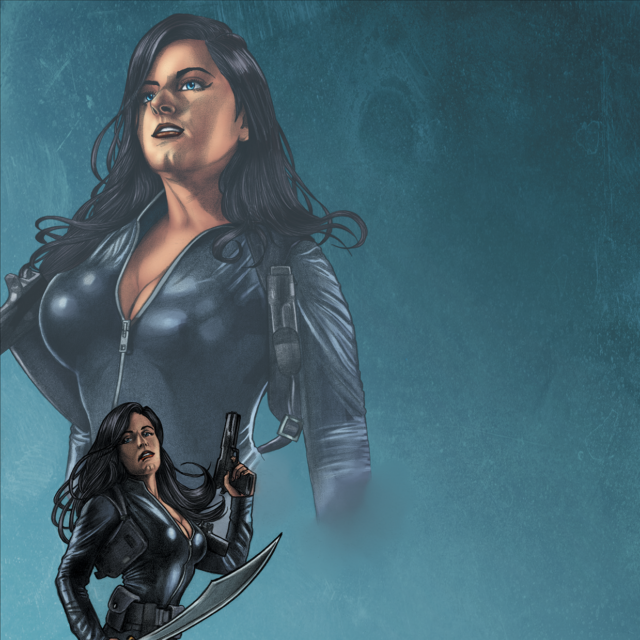 Fatima Scimitar
Born into a wealthy family (her father is a Saudi Arabian Armed Forces Engineering Specialist) in Jeddah, Saudi Arabia 1990, Fatima was always a curious and adventurous young girl. She took advantage of her privileged lifestyle by going to the best women's university in Saudi Arabia, the Princess Nora Bint Abdul Rahman University (PNU) and with extensive studies abroad. While receiving an excellent education at PNU, studying diverse subjects, such as psychology, physics, health sciences, and Islamic studies, she became very aware of the treatment of women in foreign countries as compared to home.
Soon she had many questions about women's rights and after speaking to her parents, joined the Saudi Arabian Intelligence Agency, The General Intelligence Presidency (GIP) in 2014, where she felt she could make a difference in regard to women's rights, by breaking through the barrier of what was an all-male agency until 2013. While working as a psychological interrogator of terrorist prisoners, she convinced her supervising officers to let her assist in the field operations after showing them her extensive training in hand to hand fighting skills and her deadly use of weapons. After many successful missions in and out of Saudi Arabia and based on recommendations by the Director of GIP, Fatima joined
the Global Anti-Terrorism Task Force Excalibur in June 2017.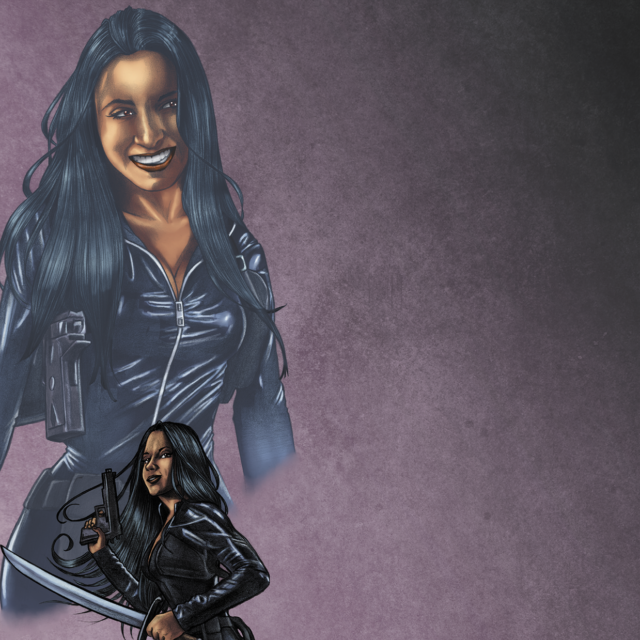 Marjana Shamshir
Born in Bashur, Iraqi Kurdistan, just over one away from Erbil in 1992, Marjana Shamshir has always lived amid conflict. In 1991 the separatists Kurds finally won their independence from Iraqi Government Forces and held Parliamentary Elections in 1992. From 1992 through 2014, there have been a number of skirmishes among the different governing factions. During her youth, Marjana was well educated as the Kurdistan Regional Government (KRG) allocated more money to the Ministry of Education (MOE) and the Ministry of Higher Education and Scientific Research (MHE).
By her 12th birthday, Marjana was fluent in Kurdish, Arabic, and English and her unbridled will to learn were apparent in all her studies. Her Dad, a member of the Kurdish Peshmerga and her Mom, a member of the Zeravani unit of the Peshmerga, taught Marjana and her siblings the way of the Peshmerga Warrior. During the successful 2014 Northern Iraq Offensive by ISIS, Marjana was captured and forced into slavery after watching the savage beheadings of her siblings and parents. After repeatedly being tortured and mentally and physically abused, Marjana subsequently escaped her captors and joined the Peshmerga to avenge the deaths of her Family and friends, as well as an intense patriotism that fuels her will to fight. Following many successful missions with the Peshmerga, Marjana Shamshir's reputation preceded her as she joined Excalibur in July 2017.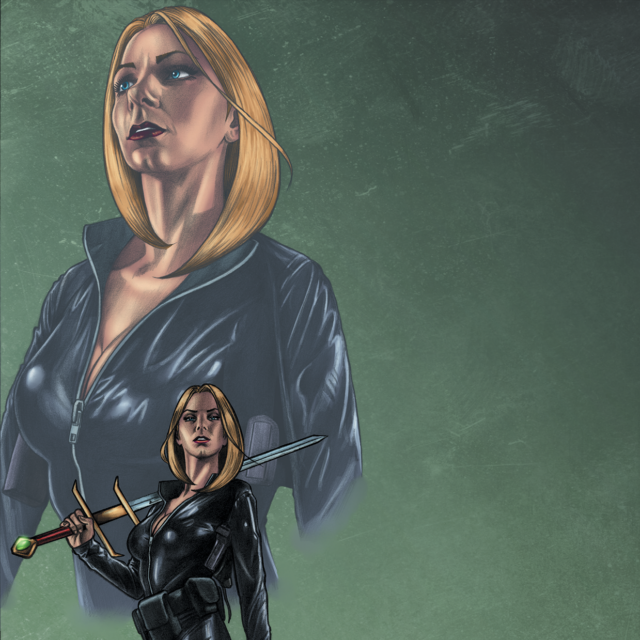 Victoria Zweihander
While growing up Viktoria was an atypical child because she had a constant need for strict rules and guidelines, which she consistently broke, vexing both her parents and teachers alike. Born in Heidelberg, Germany in 1992, she already knew at a young age what she wanted to do with her life. After receiving her Abitur (graduation) from gymnasium (High School), Viktoria enlisted in the Bundeswehr (the military of Germany) where she quickly excelled due to the intense structure.
Viktoria completed her officer training in Dresden (OSH) and was handpicked to study at the renowned Helmut Schmidt University in Hamburg. After graduating from HSU, she returned to the Bundeswehr for two years. Due to the September 18, 2015, terrorist attack on a policewoman, Viktoria applied to GSG9 (Border Protection Group 9) Germany's elite special deployment commandos. Viktoria was accepted into GSG9, only one a handful of women to be chosen. Due to her tendency to be outspoken and considered to be a "loose cannon" she was transferred to the Bundesnachrichtendienst (BND), the German Federal Intelligence Service where she performed admirably and was highly recommended to Director X to join the Global Anti-Terrorism Task Force Excalibur in July 2017.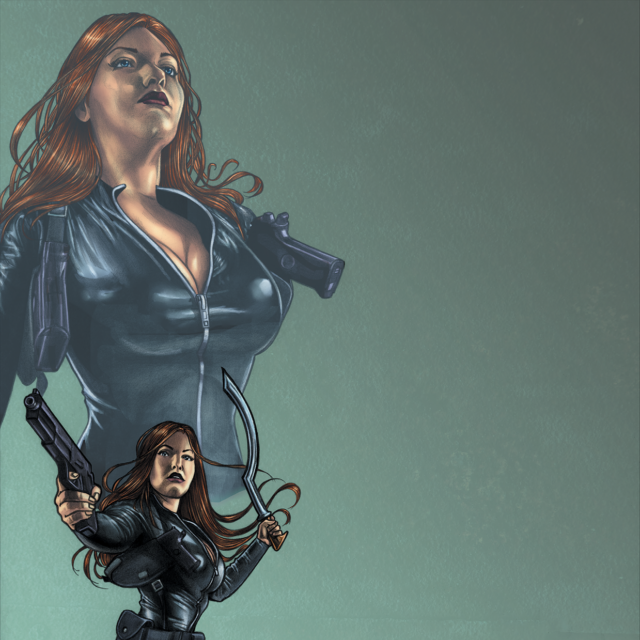 Shoshana Khopesh
Shoshana was born in Haifa, Israel in 1991. Growing up in the seaport town of Haifa, she was a very independent and single-minded child, wanting to do extensive traveling and leave home to study abroad. Unfortunately that all changed in May of 1999 when Shoshana's Mom was killed in a terrorist attack on a bus bound for Tel Aviv. From then on she devoted herself to her studies, especially history and to Krav Maga, the Israeli fighting system used by the Israeli Defense Forces (IDF), Shin Bet (Internal Security) and Mossad (Institute for Intelligence and Special Operations).
Upon graduating from secondary education (High School) in 2009, Shoshana went right into the IDF, first as combat support, then as a full combat soldier all while earning her degree from Israel's National Defense College (INDC). After many successful missions for the IDF's Elite Special Forces Unit, she was recruited in 2014 by Mossad's counter-terrorist unit known as Kidon which was once described as an "Elite group of expert assassins", where she fit in quite well. Three years later and after countless successful missions with Kidon preventing terrorist actions in Israel, Shoshana was recommended by Mossad's Executive to Director X to join Excalibur, the Global Anti- Terrorism Task Force in June 2017.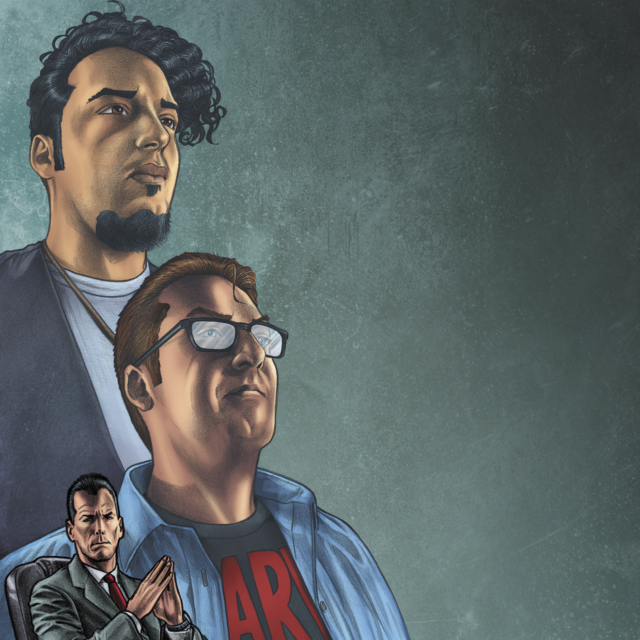 Excalibur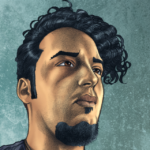 Jason Martinez
Born in 1993 and raised in Miami, Florida, Martinez won 9 consecutive science competitions. By age 12 he mastered reverse engineering and at 15 he was being recruited by such prestigious engineering schools as MIT, Carnegie Mellon and University of Illinois.
Due to the death of his uncle at the Pentagon on September 11, 2001, and his steadfast love of patriotic video games, Martinez accepted a full scholarship at NIU, where he met future Excalibur teammates Todd McGillicuddy and Chelsea Dagger. Upon Graduation from NIU, Martinez worked for the U.S. Army Corps of Engineers until joining Excalibur in May 2016.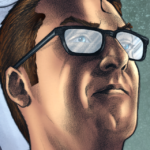 Todd McGillicuddy
Born in 1989 in Flagstaff, Arizona, Todd McGillicuddy, showed a propensity towards computers, the internet, and technology from an early age. He was better at communicating with computers than with people. Because of his disinterest in social interaction, McGillicuddy played video games and surfed the net for hours, discovering the "Dark Web".
Because he was raised as an "Army Brat", he developed an unwavering sense of patriotism. He enrolled at NIU to put his talents to use for the good of the country. Finally making friends with future Excalibur teammates Jason Martinez and Chelsea Dagger. McGillicuddy joined Excalibur in May 2016.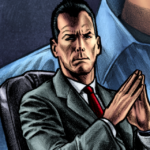 Director X
Little is known about Director X, the leader of the global anti-terrorism task force known as Excalibur. He is rumored to be a highly decorated member of a Marine Corps special operations team before becoming a coordinating officer for the Joint Special Operations Command (JSOC), a clandestine sub-division of the US Special Operations Command (SOCOM), whose primary purpose is tracking and killing suspected terrorists.
With the rise of ISIS and other Islamic terrorist organizations, Excalibur was created as a global anti-terrorism task force beholden to no government. In September 2015 Director X was named commander of Excalibur.